Donate to the Candidate's Fund
Each year, the Presbytery of St. Augustine welcomes and enrolls members of our congregations who are discerning God's call to ministry as a Minister of Word and Sacrament (Teaching Elder). As we nurture and support them through our Call Commission, many of these individuals pursue seminary education, which is at least a three-year commitment. At that stage, our support includes scholarships to help with tuition and expenses. We have some funds in our annual presbytery budget for this, but we rely in large part on the "Candidate's Fund" which is replenished several times a year with offerings given at installations, ordinations, and when ruling elders are commissioned to serve in pastoral service.
Click on the button below to donate to the Candidate's Fund (choose the first option).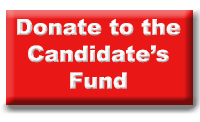 For more information about the Candidate's Fund or about the discernment process, please reach out to Sandra Hedrick or Holly Dillon Inglis. We would love to share more!