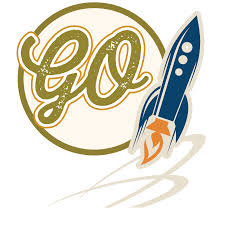 By: Geoff Brymer, Youth Leader at St. Giles Presbyterian Church
2016 Triennium
It is that time again in presbyteries around the country, time to build a youth delegation to go to Triennium.  In 2013, the Presbytery of St. Augustine sent a delegation of 45-50 youth from three churches, Memorial Presbyterian, Lakewood Presbyterian, and St. Giles Presbyterian, with a hand-full of youth from various other churches from the presbytery.  These youth not only had an amazing spiritual experience while at Triennium in 2013, they formed meaningful Christian bonds with their fellow youth from around the presbytery.  The Triennium forged together three different and unique youth groups into one by the end of that week, something which is important for a vibrant presbytery: unity.
Triennium not only fosters unity among Presbyterian youth, but it opens our youth's eyes to the Presbyterian Church (U.S.A.) denomination as a whole. Many of our youth at the 2013 Triennium expressed with amazement that, "they didn't know there were that many Presbyterians in the in the U.S.", which was funny and surreal to hear.  But, it is not surprising seeing how our youth are in strong Southern Baptist territory making for many of their friends not being Presbyterian.  Our youth can feel a little isolated from other Presbyterians in our presbytery and not fully aware of the Presbyterian Church (U.S.A.)'s theological differences.
Building a Delegation
For the 2016 Triennium, it would great if the presbytery could surpass the 2013 Triennium numbers of three churches, and 45-50 youth. I encourage all youth workers from every church in the presbytery to consider, this upcoming summer, sending all or as many youth that wish to participate to Triennium.  Time to build a youth delegation, however, is limited and the process of fundraising and organizing for the 2016 Triennium must be soon underway. If you would like ideas to help build a delegation, feel free to call me at (904) 945-4576 or email works great, too (gibrymer@yahoo.com).