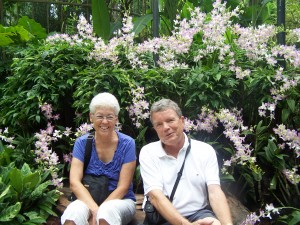 After a satisfying lunch hosted by Memorial Presbyterian Church in late March, Steve Benz asked the ministers gathered around the tables to offer news from their lives. Many new and exciting reports were shared by those present. One honorably retired minister, Rev. Jim Bullock, Jr., told the group about participating in a special worship service of reconciliation conducted at the Second Presbyterian Church of Memphis, Tennessee, on 22 March 2014. Second Presbyterian and the Independent Presbyterian Church (also in Memphis) organized the service and invited special guests, the public, and past and current members. Over 150 people attended. Jim is not the sort of person from whom one would seek an autograph. His significance is beyond any mere celebrity. He is a hero of the faith community.
In 1964 Jim was a student at Southwestern College at Memphis (now called Rhodes College), a Presbyterian institution. Jim and a friend from another college, the late Joe Purdy, went together on Palm Sunday (22 March 1964) to the Second Presbyterian Church to worship. Joe was an African American, and he was not allowed to enter the building. Jim refused to enter without Joe. Interestingly and ironically, Jim had attended Joe's church earlier that March 1964 and was warmly welcomed there.
Jim and Joe tried several Sundays to worship at Second Presbyterian, but were not allowed to enter. Many of their classmates (over 30 students from each of their respective colleges) joined Joe and Jim on the steps of the church. Even though their efforts and intentions were always Christian, peaceful, and loving, church officers and armed law enforcement officers prevented the students from worshiping. Angry folk outside the church yelled at them, and one woman spat on Jim before taking her young children in their fancy clothes to the sanctuary to worship. One Sunday it seemed they were going to be arrested, but the students joined hands and prayed aloud until the officers simply backed away from them. The attempts by Jim and Joe and their classmates to worship at the church were even included on the national news broadcast anchored by the late Walter Cronkite.
The Independent Presbyterian Church of Memphis was formed originally as a break-away congregation when Second Presbyterian Church later opened its doors to all races. Even the Independent Church now opens its doors to all races. The events from this period in the history of the churches are engagingly chronicled in The Last Segregated Hour by Dr. Stephen R. Haynes who is a Presbyterian and a professor at Rhodes College.
Joe Purdy died in 2001. His sister Carolyn Purdy McGhee spoke at the reconciliation service. Jim also shared his memories in the service – and his hopes for the future.
Jim Jr. had learned well from his parents about loving all of God's children. Jim's father, Rev. Dr. Jim Bullock, Sr., was a brilliant scholar who, after earning degrees at Austin and Union, studied in Edinburgh, Scotland, in the 1930s, taking a doctorate there. While in Europe he once heard Adolph Hitler speak in public. Jim Sr. later indicated to his son that he had never heard or witnessed such hatred in the streets. Jim Sr. resolved that in his ministry with God's help he would do his best to overcome hatred and violence with Christ-like love. Beginning in 1957 the elder Bullock served a church in Jackson, Tennessee, and when the session originally voted to keep the church racially segregated, Dr. Bullock had his opposition to segregation noted in the session minutes. Rather than cutting and running from the congregation, he decided to stay and serve. He served that church with love and integrity for another 17 years and with his persistent attitude of and witness to the love for all of God's children, the church eventually was open to all.
Early in the Civil Rights Movement, Dr. Bullock preached a powerful sermon to the presbytery and in it denounced segregation. Living and serving in other parts of the U.S. and denouncing segregation in the south was consistent with the gospel and commendable. Living and serving in the south and denouncing segregation at that time was also dangerous and quite courageous. The sermon is included in David Houck Dixon's Rhetoric, Religion, and the Civil Rights Movement, a compilation of speeches and sermons from the era.
Jim Jr. had pushed for Southwestern at Memphis to be racially integrated. From his sophomore year until graduation, he met with the college president, Dr. Rhodes, almost weekly. Jim was always courteous but insistent. Jim had been involved with a group working for racial integration and learned from the mentor of the group, Dr. James Lawson, how to approach the cause in a Christian spirit and with non-violent methods. Dr. Lawson had studied with Gandhi and prepared participants for sit-ins at Greensboro and Nashville. When Jim Bullock, Jr., graduated from Southwestern, he joined the Peace Corps and worked in Peru. While he was out of the country, Southwestern became open to prospective students of all races. When he returned to the U.S. he served many churches, and he and his wife, Ervin, welcomed many foster children into their home. Now they live in lovely Villano Beach near St. Augustine. Jim could easily sit all of the time in the sands or in the comfort of his home and watch the waves lap the shore and the tides change. Instead, he devotes much of his time to coordinating a ministry that feeds underprivileged school children in western St. Johns County, and he serves as a mentor to children in the St. Johns County Youth Detention Center near Hastings.
One of the other ministers at the luncheon in March at Memorial prevailed on Jim to share this account to be reported in the newsletter. Jim humbly agreed. If you would like to know more about his activist and peaceful ways in working for change, please contact this quietly effective servant of the Lord at 352-207-5587.