Mutual Mission: Joining Hearts and Hands Across the Sea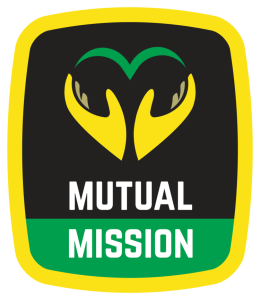 The St. Augustine Mutual Mission Committee oversees, coordinates and recruits participants in the various ministries of the Mutual Mission, in cooperation and consultation with our partner, the Jamaica Ecumenical Mutual Mission. It administers and is guided by the presbytery's policy, "Activities of Ministers, Churches, and Session in Participating in International Missions." It seeks to maintain and strengthen the mutual mission effort in Jamaica and other Caribbean countries and within the bounds of this presbytery. The committee plans ways for raising both funds and awareness in support of the mutual mission. On an annual basis, it submits its budget to the presbytery for approval.
The ecumenical Mutual Mission is an association of members in St. Augustine Mutual Mission (SAMM), Jamaica Ecumenical Mutual Mission (JEMM), and Cuba, committed to Christ and the Gospel so that needs are mutually shared, responded to, and met.  For more details on our work in Jamaica, go to www.mutualmission.org.
The committee consists of at least nine members. 
Membership

Diane Watkins, Co-Moderator/
Presbytery Council Member
Bob Bell, Co-Moderator

'17 (RE) Bob Bell 

'17 (RE) Mark Poole

'18 (TE) Jim Bullock 

'18 (RE) Mary Brown Davis

'18 (TE) Ruth Elswood

'18 (RE) Diane St. John

'19 Vacant

'19 (RE) Pat Crews

'19 (RE) Diane Watkins

 Ad-Hoc Members:

 

 

Resources

 

 

 

 

Missions (2017)

January 8-14: Dental, Medical and Housing Trip – Jamaica

February 17-22: Church to Church Partnership Trip – Jamaica

March 31 – April 5: Counseling Workshop for Jamaica Partners – Florida      

April 28 – May 1: JEMM/SAMM Executive Meeting – Fernandina Beach, Florida 


June 4: Mutual Mission Sunday

July 5-17: Youth Exchange – Florida and Jamaica

SAP Mutual Mission Video May 2011 from PastorDrew Marshall on Vimeo.